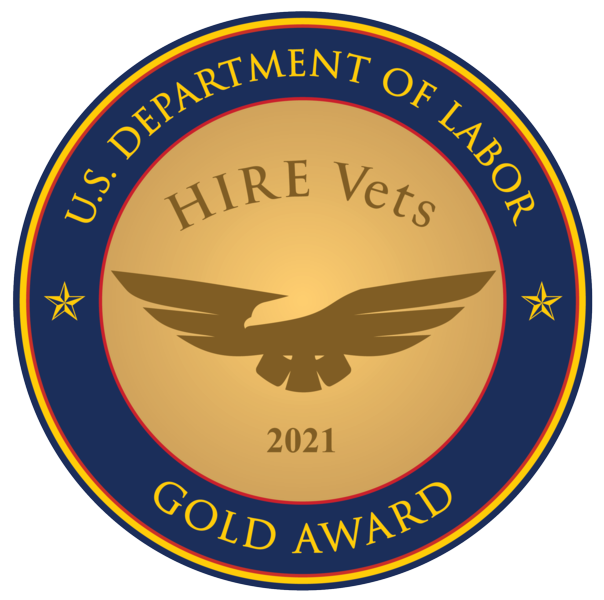 First awarded in 2019, and for the third year in a row, USA Environmental, Inc. (USA) is one of nearly 500 large, medium and small firms nationwide recognized by the Department of Labor for our ongoing initiative to hire veterans, and establish employee development programs and veteran-specific benefits to improve their retention.
The Honoring Investments in Recruiting and Employing American Military Veterans (HIRE Vets) ceremony was hosted virtually on November 10, 2021 and presented by the Secretary of Labor, our Principal Deputy Assistant Secretary, and the Senior Enlisted Advisor to the Chairman of the Joint Chiefs of Staff.
For more information and to view recipients, which include small businesses, community-based nonprofits, and national corporations, go to https://www.hirevets.gov/ .