The Sevenson and USA Environmental, Inc. joint venture was awarded a $22M contract for the Munitions and Explosives of Concern (MEC) Removal and Environmental Remediation at the Former Sunflower Army Ammunition Plant (SFAAP), located in DeSoto, Kansas. SFAAP encompasses multiple sites and approximately 9,060 acres. Primary work includes removal and decontamination of sewers and underground infrastructure that potentially contain explosive materials and residue. Related environmental remediation work includes investigation and cleanup of explosively contaminated sewers lines and associated building foundations. The Sevenson-USA JV was awarded a similar contract in 2016 and looks forward to performing this additional work for USACE, Kansas City District.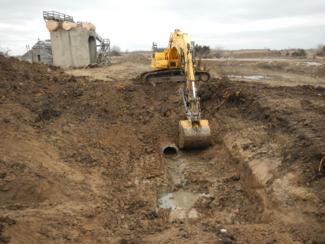 Excavation of soil for pipe inspection, with one of several former ammunition plant structures in background.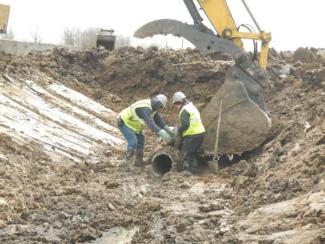 UXO Technicians inspect and prepare for removal of contaminated pipe.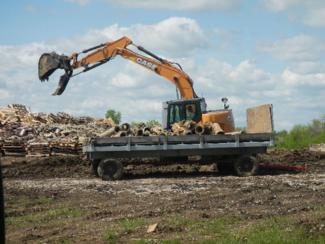 Burn pad preparation for thermal treatment of explosively contaminated sewer pipe.